Why Windows Users are
Choosing VODIUM:
VODIUM is a virtual teleprompter for presenting or communicating virtually on your Windows PC. It allows you to read your remarks while maintaining eye contact with your audience. Professionals all around the globe use VODIUM everyday for impactful communication - from Fortune 50 Executives, Members of congress, Top Global Media Executives, Sales Executives, to Small-Town School Teachers.
Everything you need from a Virtual Teleprompter for Windows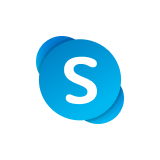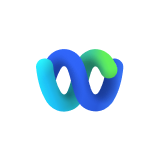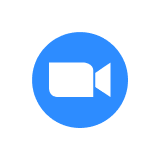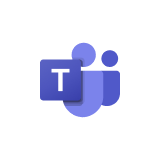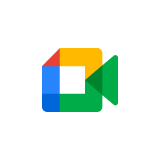 Easy-to-use Teleprompter
for Windows PC and laptops
Platform agnostic
VODIUM sits on top of all video conferencing platforms, including Microsoft Teams, Zoom, WebEx.
Paste and go
You can simply paste in your notes or script directly into the app and present seamlessly. When you open VODIUM, your text will still be there.
Share your screen
You can share your screen (other than your full desktop) and still use VODIUM without your audience knowing. You can watch this video for more instructions.
Lock on top and in place
You can lock VODIUM on top of all open windows and in place directly under your camera, with the confidence the app won't move or disappear as you present, answer questions in the chat, or flip your slides.
Fully customizable to your needs
Adjustable transparency
VODIUM has adjustable transparency so that you can see your audience and slides behind the app. Or block them out to focus on your delivery.
Variable font sizes
You can select the font size that suits your preference for both readability and pacing if reading a script.
Scrolling options
You have a choice in how to scroll through your text. You can use hands-free mode, which scrolls like a traditional teleprompter, tab through your text with our arrows, or scroll manually.
Retains text
VODIUM retains your text, allowing you to quit out of the app and reopen it to see the previous text stored.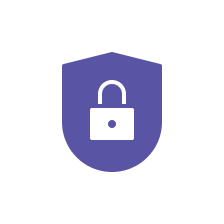 Designed with your security in mind
No data collection
VODIUM retains your text, but does not store any of your text entered in the app. Your information is stored locally only and private to you.
Desktop application
VODIUM is a desktop application hosted locally on your device. None of your information is stored in the Cloud.
Enterprise ready
VODIUM supports clients with very strict security protocols - from government agencies, to high profile elected officials, to large corporations and financial institutions.
How to set up the Virtual Teleprompter
App for Windows
2
Install it
Follow the simple installation instructions on the screen.
3
Start using it
Follow the simple installation instructions on the screen.
VODIUM works for you
Note taking

Reduce the transparency and take notes while you look at your team or client
Retain scripts

Lower your stress by setting up days before the big speech or presentation
Meetings

Drive a productive meeting by having your agenda and questions right in front of you
Event

Ensure your keynote speakers and panelists present flawlessly and engage the audience
Presentations

Improve your delivery and stop looking down at your notes or multiple screens
Media

Stay on message and save time by not having to memorize talking points
Sales & Recruiting

Nail your pitch and remember your key prospect questions without looking down
Fundraising

Be in control of the conversation by not forgetting to make the big ask
Focus groups

Lead the virtual room by maintaining the session flow and engaging participants
Frequently asked questions
Is there a teleprompter for Windows?
VODIUM works with Windows PC 8.1 or newer. Including Windows 10.
Is there a scrolling teleprompter for Windows?
You can scroll our virtual teleprompter on your Windows PC either manually or automatically.
Can I use my computer as a teleprompter?
We'd like to rephrase this question as, "Are there teleprompters that work easily with my computer?" And yes, VODIUM does exactly that. The app is designed to work easily with your everyday virtual work. As a notes app or used as a traditional teleprompter.
What is the best font for reading a speech?
Our virtual teleprompter offers font sizes up to 12 through 48. The font depends on what type of remarks you're reading. For notes, or note taking, many of our users fall in between 12 - 20. Then, for more formal, uninterrupted speeches, you can increase your font size all the way up to 48. We recommend you play around with the font sizes each time you enter in new text.
What is it like to use a teleprompter?
Like anything in this hybrid world, using a virtual teleprompter on Windows PC requires practice. VODIUM scrolls like a traditional teleprompter, but our transparency and ability to sit on top of open windows and applications allows all of your virtual work to be all in one place. Versus looking down at your notes or away form the camera, which puts you at a loss with your audience.
What is the best teleprompter software?
VODIUM is the recommend option as the best teleprompter software for virtual work in the hybrid world. The app was specifically designed to sit on top of any video conferencing software, allowing you to see who or what's behind the app. We have users across the globe, ranging from Fortune 500 Executives to small-town school teachers. We hear this everyday, "We don't go on video meeting without VODIUM".
Ready to look like a pro on video?
Try out

VODIUM on your next video conference with our 14-day free trial.

Compatible with macOS 10.14 and Windows 8.1 or newer